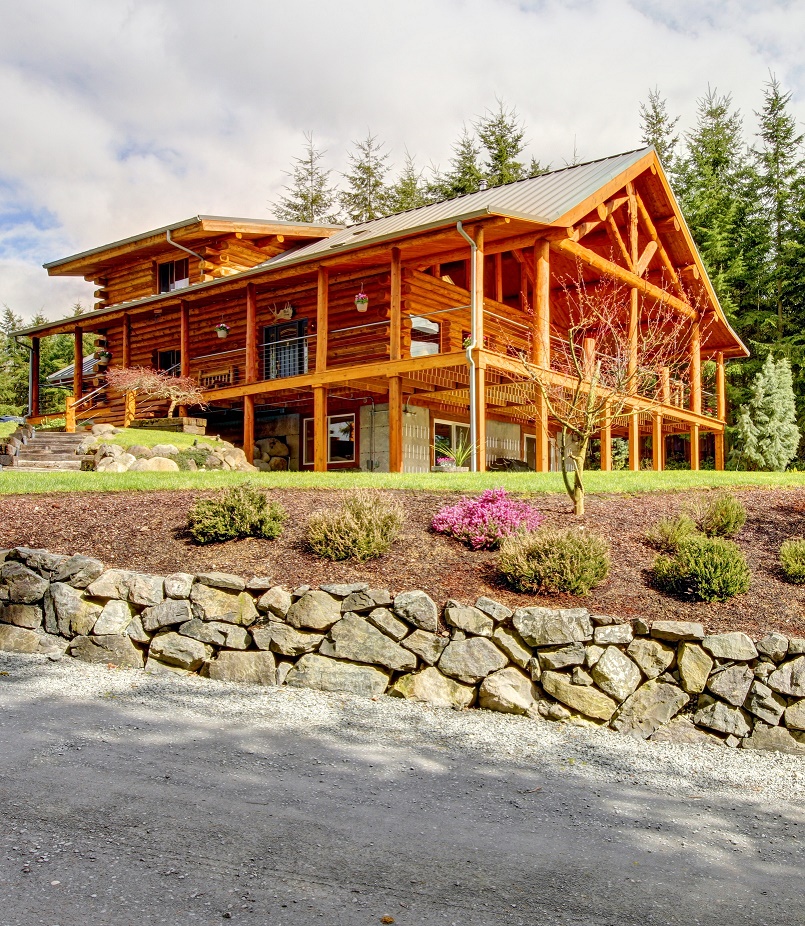 Maharaja Log Homes Offers Unique Volumetric Texture of Wooden Gazebos and Round Log House
Everyone knows that spending time outdoors is relaxing. You can engage in activities like mountain climbing, running, dog walking or trekking among others. If you like spending time outdoors, you will find it convenient to have a round log house.
Log houses are sturdy, cozy and long lasting houses built from logs. Typically, the materials used to make these houses are the round and hard worked logs. In places where coniferous trees such as cedar, pine and spruce are readily available, wooden constructions are popular and common.
Log cabins also have a special, rustic appearance and charm not seen in other houses. Different kinds of logs and designs are available. Therefore, you can easily find what you want. You may either purchase a readily built cabin or construct your own round log house with a pre-milled log cabin kit.
Log homes also offer increased energy efficiency because logs have great insulation efficiency. This allows the air conditioner to maintain comfort levels in a house. This is one of the reasons for the increase in the demand for logs. These days, many building companies are constructing wooden villa and similar Eco houses for people who are interested in living in environmentally friendly houses.
Several kinds of logs are available, but the most common logs used to construct gazebos, wooden villas and pergolas are hewed, milled, hand crafted and sewn. If you like spending time outdoors in a sheltered area, you can opt to build a pergola or gazebo. You can contact a reputable company to building you this structure. One such company is The Maharaja Log Homes. At the Maharaja Log Homes, we can build gazebos and pergolas whose designs are customized to meet your preferences.
Pergolas are open at the tops and sides. They can be rounded, rectangular or square. They provide some shade, but they do not offer protection from the elements of weather. Another reason why you can build a pergola is to highlight the beauty of climbing flowers. Gazebos on the other hand, are usually hexagonal, round or octagonal in shape. Their sides are open and finished with rails. Gazebos are generally enclosed and protect the users from the elements of weather. Gazebos are of many different sizes. The pergolas and gazebos that we build have unique aesthetics, allowing users to enjoy a stylish and comfortable retreat once they step out of the garden.
We at the Maharaja Log Homes offer well-designed and innovative wooden construction services. Our company offers a wide range of wooden homes. In our wood processing plant, we use advanced technology at all operational levels. We also have equipment that allows us to develop the best quality wood that meets the exact requirements and design of the project at hand. Our workforce is able to construct custom designed log homes and manage turnkey construction projects. We provide the best designs on a wide range of properties including beach properties, farmhouses and hillside bungalows.
Our head office is situated in Mumbai, but we are also able to serve the inhabitants of Bangalore, Gujarat, Goa and Maharashtra. We have highly skilled and competent experts in various fields including finance, engineering and business administration. We can satisfy your needs whether you need a durable, environmentally friendly and safe wooden gazebo, round log home or wooden villa.