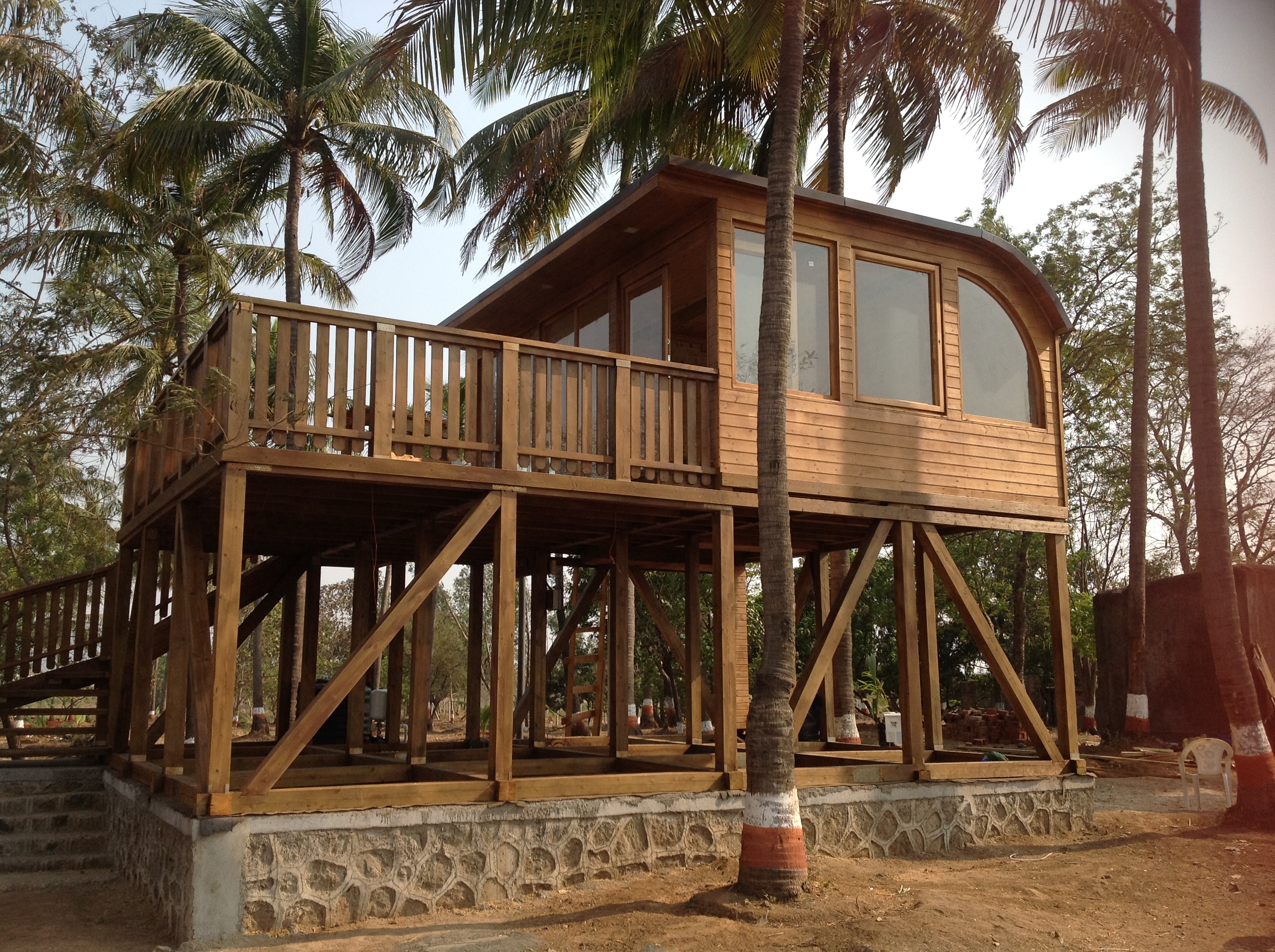 JUNGLE RESORT IS WHERE WOODEN TREE HOUSE SHOULD BE!
Tree house concept and design has been developed for our respected Client in KHALAPUR.
Completely self-supported structure installation is almost finished now.
Siberian Larch wood has been used for increased durability and steadiness of the elevated structure.
300SqFt open terrace gives a great view to the most beautiful property of the area.
Customized design with 50% glazing and rounded roof brings the uniqueness to elevated room and the rare enjoyment of excellent wooden interior.
You are most welcome to visit the great landmarks we build!